ATHENS HASH COVID-19 LOCKDOWN PICS

- What the hashers have been doing during lockdown -
Your photos go here
Clitoria, Coke Dealer & Cabriolaid exercising in Syngrou Park (06/03/2021)
Fun in the snow on Mt. Pendeli (21/02/2021)
Cutting up tree branches brought down by the snow (19/02/2021)


"Look what happened to my lovely Avocado tree" say's Mad Dog
"And one of our pine trees"
Jack of Trumps takes an evening stroll in the hills (16/02/2021)
Fair Cop not going for a r*n (16/02/2021)
Pussy Basher's r*n on Filopappou (16/02/2021)
With a bloody mary reward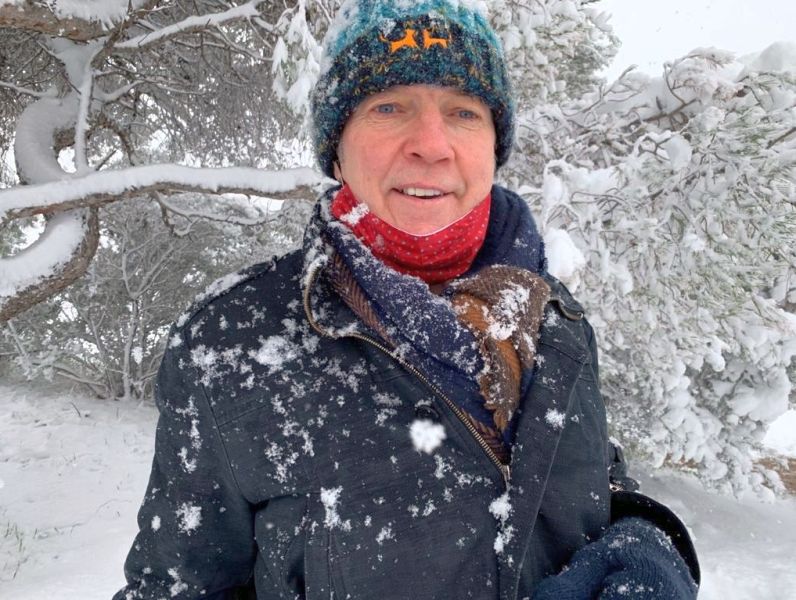 Walk on Mt.Hortiatis,Thessaloniki (St. Paraskevi church path) (30/01/2021)
(Shagfest)
Hortiatis mountain (with observatory at peak)., Thessaloniki prefecture
Walk up to and around the Quarries on Mt. Pendeli (27/01/2021)
(Tender Vittles & Mad Dog)
Evelyn's farewell run (26/01/2021)
(Pussy Basher & CU Evelyn)
St Paul's rock next to the Acropolis
On-In at the Brew Street off licence
Walk in the snow on Mt. Pendeli (19/01/2021)
(Mad Dog)
Mad Dog's snowman
Walk to the top of Mt. Pendeli (12/01/2021)
(Tender Vittles and Mad Dog)
Disused military installation (Probably supports for the huge now-removed radar dishes)
Church at the very top of the mountain. Disused watch tower near the top (TV inside)
Pussy Basher's 24km Epic Run with Evelyn (11/01/2021)
Flisvos
Top of the viewing platform at the Stavros Niakos Foundation
I said wave!
Another wave from Pussy B@sher
Picnic in Kefalari Grove (11/01/2021)
(The CCC gang: Coke Dealer, Cabriolaid, Clitoria)
Happy New Year from Jack Of Trumps (05/01/2021)
Which beer is best? - Strawberry4Skin (04/01/2021)
Mountaintop Yoga - Fiery Twat (03/01/2021)
Walk and excercise in Melissia (03/01/2021)
(MD,DS,TV,KP,Sebastian and Violet)
Walk (and pre-lunch drink) on local hills - Ano Melissia (02/01/2021)
NEW YEAR'S EVE 2020
Mad Dog, Doggie Style, Tender Vittles, Krazie Puppy & Sevi say...

HAPPY NEW YEAR to all the Hashers

NYE Virtual Drinks
Boxing Day walk on Filopappou Hill (26/12/2020)
Boxing Day walk on Mount Pendeli (26/12/2020)
Pussy Basher & Jo's Christmas greetings (25/12/2020)
Christmas beer - Fiery Twat (25/12/2020)
Mad Dog with gift Christmas sweater (25/12/2020)
Jacket Off back home in the USA (25/12/2020)
Pussy Basher & Evelyn"s run on Filopappou Hill (21/12/2020)
Mad Dog's walk and run in the fog on Mount Pendeli (18/12/2020)

Messing around on Facebook Messenger (15/12/2020)
Virtual Drinks on Facebook Messenger (12/12/2020)

Displacement hashing activity Sunday morning Ag Iouanniou (06/12/2020)
Virtual Drinks on Facebook Messenger (05/12/2020)

Pussy Basher meets a tortoise while running on Filopappou Hill (05/12/2020)
Fiery Twat on walks from her village - Tyros (03/12/2020)
Wet Dream - (03/12/2020) (
Mad Dog with hash tankards at home (03/12/2020)
Strawberry4Skin develops a hobby of dog photography
L-to-R: Tender Vittles, Violet, Doggie Style, Sebastian, Mad Dog
walking in the ancient quarries area near the top of Mount Pendeli (30/11/2020)
Mad Dog excercising at home (29/11/2020)
Strawberry4Skin and Leanover walking on the beach (27/11/2020)
Tender Vittles, Mad Dog, and kids walk on Mount Pendeli (15/11/2020)
Jack-of-Trumps: From the 1st lockdown,
individual exercise next to open-space installation (11/04/2020)
Please use your "Back" Button (Top Left) to return to the previous page