Athens Hash 1969
At two locations - Syngrou Park and The Island of Poros (see lower section)
30th October 2016
SYNGROU PARK
Walk with Mad Dog, Doggie Style and Kum Kwik
GPS location: 38.064889 N, 23.809922 E
Distance 4.8 km
Trail from the Strava app website
Trail from the Strava app .gpx file converted to a .kml file and loaded into Google Earth Pro.
Diagram of Syngrou Park near the church
Doggie Style with Kum Kwik at the start of the walk.
We used a system of rotating hares.
Hare Doggy Style
Hare Kum Kwik
Stop for a photo outside an enviromental organization office
The experimental vineyard
Hare Mad Dog
Doing "69" in the park for the 1969th run
Doggie Style had been picking flowers on the way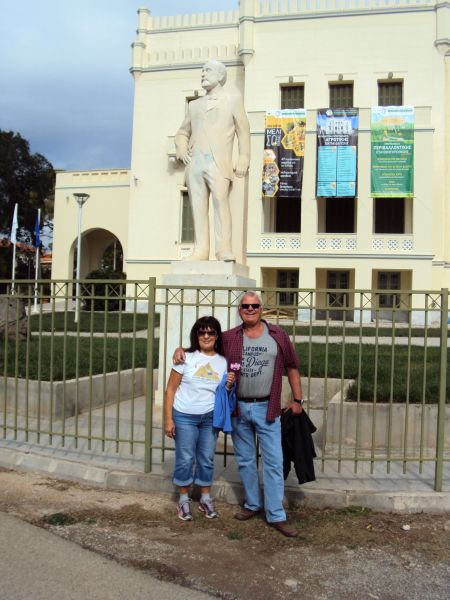 Pose in front of the Syngrou statue
Selfie at our mini-circle
Later - At the Sterna (meaning Cistern) Taverna on Tsakalof Street in Maroussi

(It's just down the road from the Cistern that's at the end of Pefkon Street)
An attractive and quiet (except for us) little garden for eating outside.
GPS Location: 38.057190°, 23.823739°
Baked potatoes make a healthy change from chips. Tomato salad contains capers and olives.
Boiled Goat with onion
A generous slab of tasty Graviera cheese (A Greek cheese mainly produced in Crete)
If you like cats you won't be disappointed.
And along with a plate of meatballs and 2 carafes of white wine just 10 euros a head.
THE ISLAND OF POROS
Hashers were there to support Strawberry4Skin in the "Round The Island" yacht race
Attending...Strawberry4Skin, Leanover, Clitoria, Captain Sumo, Coke Dealer, Humper Monster, Virgil, etc.
GPS location: 37.499745°, 23.451485°
Sailing over from Aegina Island...
Approaching Poros port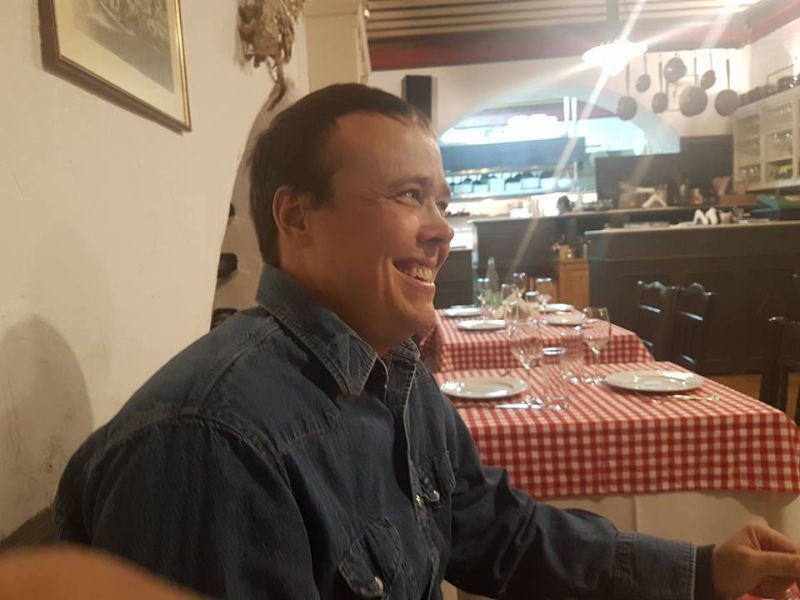 Virgil
Clitoria checking out the menu at the taverna
Strawberry4Skin and leanover trying to decide what to eat
Humper Monster and Coke Dealer who seems to have decided on an item on the menu