Sunday 2nd October 2016
Run 1963
Lykavitos Hill

Hares:

Nasal Ninja & Queen Of Farts


GPS: 37.985289°, 23.750394°
Trail length: 4.9 km
Starting point altitude: 194m
View from the Lykavitos Theatre car park
Panoramic view from the Lykavitos Theatre car park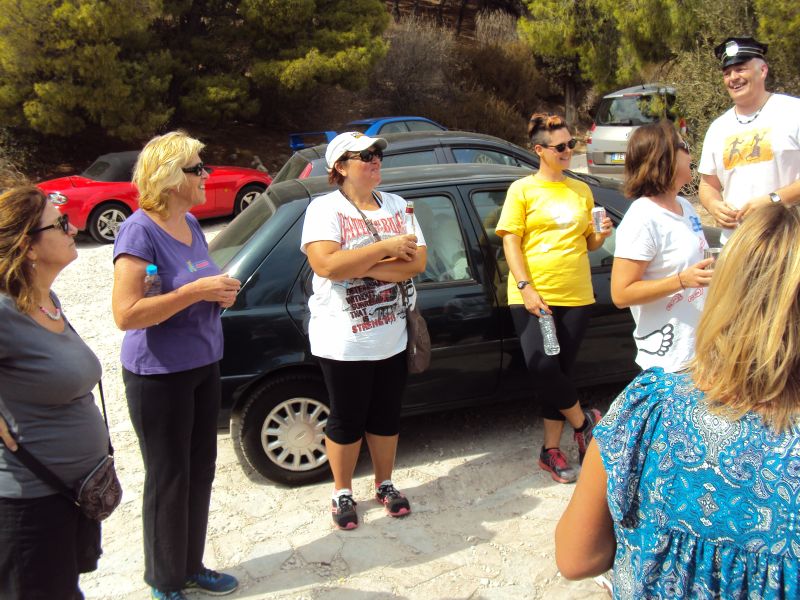 Next AH3 Hashing event:
Sunday 2nd October – 11am
Hare: Queen o'Farts
Venue: Lycabettus Hill
On Inn: local taverna..
NB: there is also the ACROPOLIS NIGHT RUN on Saturday 01/10 @ 18.30 for the brave and interested:
http://acropolisrun.com/#

Dire-erections:
Run will be on and around Lycabettus but not the top car park.

Enter Lycabettus as if you are going to the theatre (upper Kolonaki area) go up the hill and turn right into the car park and carry on straight and proceed exiting the park.
As you drive down the hill on the north side (one way) then you will see a lay by area to the left. This is where we meet. 1100am.

Walkers are assured of a jolly good walk and runners will be rigorously tested and rewarded with beer. There will be an ON IN with food and beer, and wine.

From the North:
Drive south on Kifissias Avenue or Leof. Mesogeion
Turn right onto Leof. Alexandras
Turn left onto Ippokratous
Turn left onto Fanarioton
Turn right onto Kassianis
Slight right onto Sarantapichou
There will be Blue signs for Lycabettus ßthis will be spelled 15 different ways
From South (Glyfada area)
Head North on Leof. Vouliagmenis
Continue onto Eth. Antistaseos
Continue onto Ilioupoleos
Continue onto Karea
Turn right onto Ardittou (signs for El. Venizelos Aerodromio)
Continue onto Leof. Vasileos Konstantinou (signs for Kifisia Ave./Mesogeion Ave.)
Turn left onto Pl. Skouze
Take the 1st right onto Rigillis
Continue onto Irodotou
Turn left onto Spefsippou
Take the 1st right onto Glikonos
Turn left onto Xanthippou
Turn right onto Kleomenous
Turn left at Matzavelaki
Turn left onto Ilia Rogkakou
Continue onto Sarantapichou


Again, there will be Blue Signs for Lycabettus
For Sat Navvies: 37º 59' 07.38" N, 23º 45' 01.25" E
IF LOST - YOU ARE LOST - either go home or call the hare: QoF: 6949 124886

Photos & web page: Mad Dog